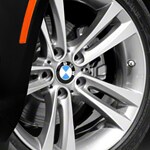 BMW is known for making some of the most exciting vehicles on the road. One of the most popular models is the 4-Series luxury coupe. This is the BMW that allows you to enjoy top performance in one of the most attractive body styles.
The BMW 4-Series is available as a two-door coupe, four-door coupe, and a convertible. These different body styles allow you to find the type of 4-Series BMW that is ideal for your taste and your needs.
When it comes to BMW, you want to talk about performance. Specially, you want to know that your BMW 4-Series can handle excellent 0 to 60 mile per hour times. The 4-Series can give you a 0 to 60 time in as little as 4.6 seconds.